If the artificial grass is not in green, we call it colored artificial grass. Colored artificial grass is highly adaptable to almost any surfaces. It can be laid over any out surfaces and adhered to almost any surfaces shape or type. The flexibility in shape and color remove all previous limitations placed on outdoor living design and decor. Use multiple artificial grass colors to break up space or create patterns or whimsical walkways. Use different artificial grass types to vary texture and height. With a wide variety of colors available, the choices are endless. Colored artificial grass can be used to blend your outdoor living space and furniture in with their surroundings or stand out against and enhance the surroundings. Besides, Colored artificial grass can be used for the following applications. 
Sports Fields Lines
Sports fields need marking lines. We recommended inlaid lines instead of painted lines because inlaid artificial grass lines are permanent. White lines are most common, while red, yellow and blue lines are also available. More information please click to visit Artificial Grass Line Marking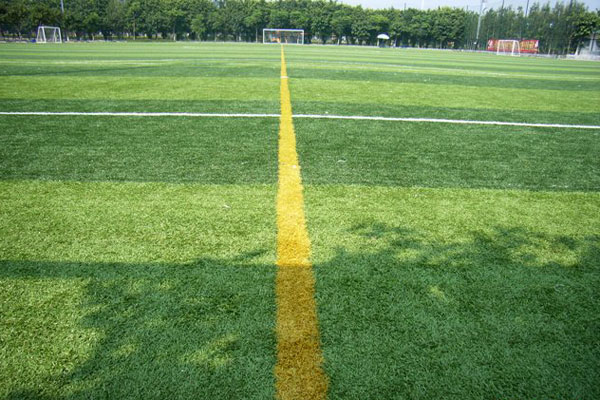 Colorful Playground&Outdoor living design
Colored artificial grass is the perfect solution for the kindergarten playground. The colorful playground will satisfy the small players. ARTURF colored artificial grass is 100% safe for kids and environment.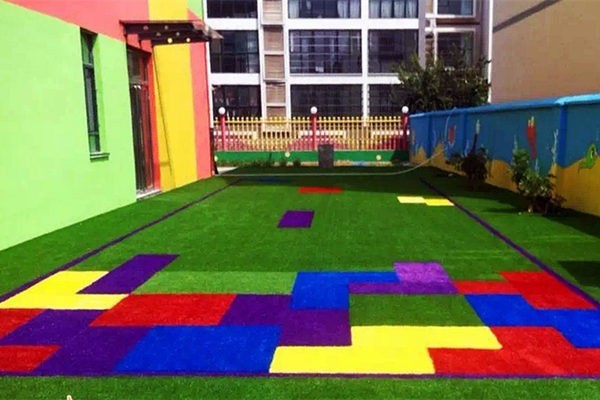 Different colors of artificial grass for play area and run-off area
Using a difficult colored artificial grass for running off area can fresh the eyes of players. This may improve their performance.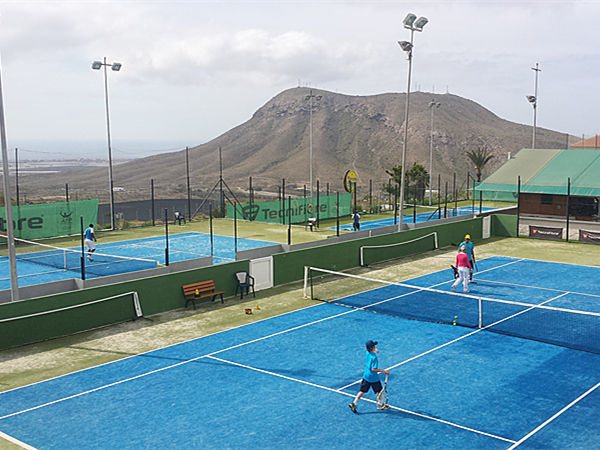 Running Track
Artificial grass running track is an alternative of rubber running track.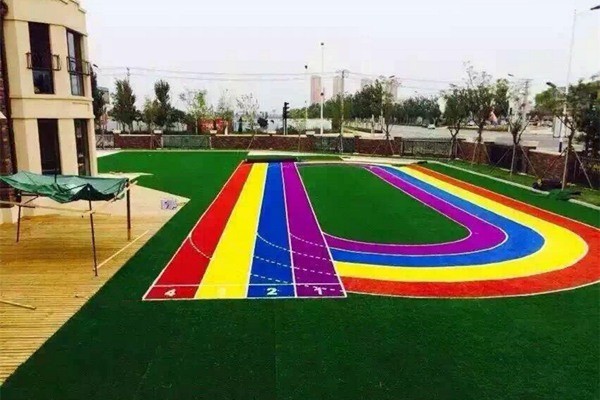 Colored Artificial Grass Logos
Using a colored artificial grass logo can enhance your visibility, reinforce your branding and make a memorable statement. You'll attract more attention from visitors and passersby. 
We provide Artificial Grass Logos and Insignia /Bespoke Logo Mats.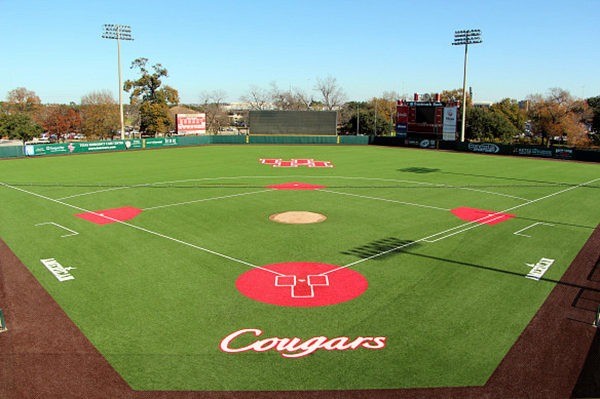 Events/Decoration
Many event companies would like to use colored artificial grass for event flooring. Event turf is short pile, light weight, cost-effective and with a variety of colors. Ideal for outdoor and indoor settings, including trade shows, car shows, corporate events, graduations, parties, weddings, decks, patios, camping, and more.