Maximize the playing hours of indoor football fields, soccer pitches, centers and complexes with top quality artificial grass surfacing can benefit both players and the owner of the club. Arturf football turf provides the highest performing artificial grass available in the market for indoor. Engineered to be the most durable, great UV-resistance artificial grass for player safety that's easy to clean, meets and exceeds all indoor fire-retardant requirements and surpasses all other artificial grass manufacturers in realism, look and feel like natural grass.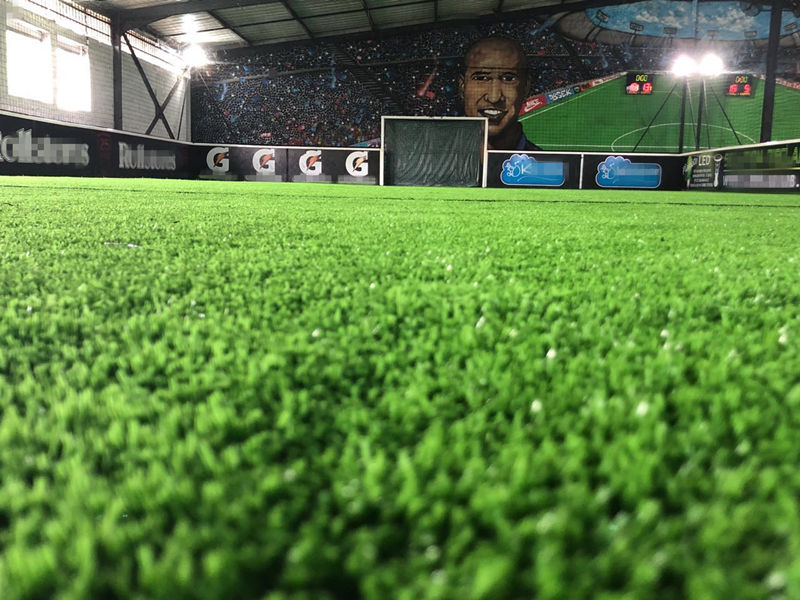 Benefits:
• Easy Installation: Installs directly over any standard artificial grass surface without nails or glue to create a soft, high-performance artificial turf grass solution.
• Safety: First and only artificial grass proven to be safer than natural grass by independent long-term, injury testing and first artificial turf to beat natural grass in safety tests
• Durability: An indoor synthetic grass soccer field surface designed to last 6-12 years
Ideal For:
• Indoor Football Fields/Soccer Pitches
• Indoor Football Center or Complex Facilities
• Indoor Football Training Facilities
Football Artificial Grass Products
Most indoor football fields are 5-a-side ones. For this kind of project silica sand and crumb rubber infilled football grass can work well. Meanwhile, we also recommend our professional non-infill football artificial grass. It provides a clean and minimal maintenance football surface.
---
Artificial Football Grass Installation And Maintenance
Related Posts About Football Artificial Grass