If you live in China and often go to Chinese restaurants, you may meet some restaurants with a lovely garden entry, containing some elements of trees, flowers, waters, and now, a mini-golf putting green.
Having a putting green garden entry is very attractive for customers. Not everyone has a chance to play golf on a real golf course. Before walking into the restaurants, people can have fun by practicing golf putting skills, both for adults and kids, no matter what level of the skills they have.
To have a mini-golf putting green is easy, all you need is a small piece of putting green (determined by the size and shape of your area), and some garden artificial grasses for the fringe. The putting green can be a whole piece of grass, but you need to use glue and seaming tape to join the fringe garden grass and connect the fringe grass with synthetic putting greens. We highly recommend using our self-adhesive joining tape for this application.
You can also use a pre-assembled putting green, or what we called portable putting green. It will save you time and labor.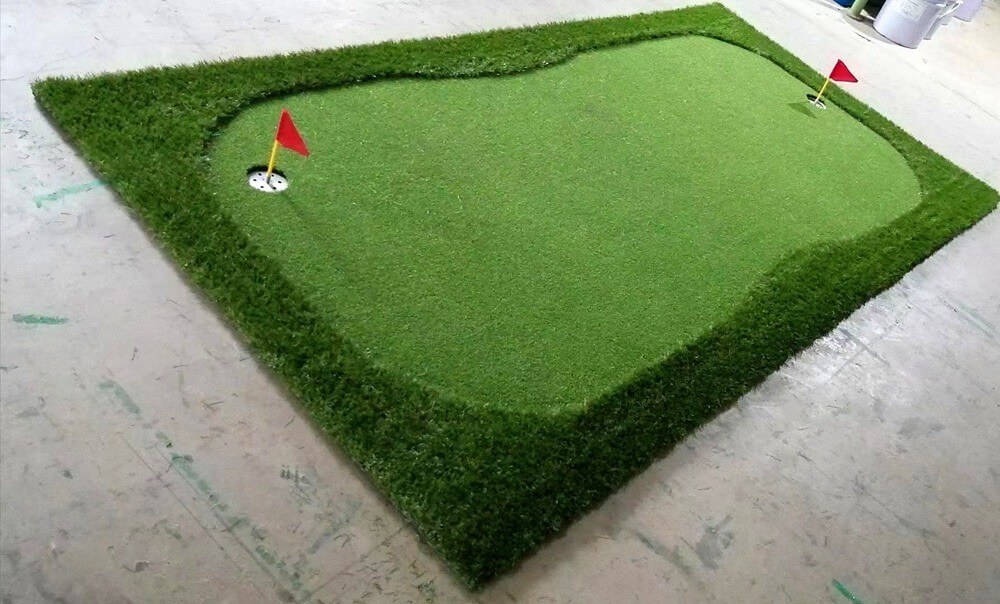 Because of this synthetic putting green, people who never play golf may love this game, or love your restaurant more.
Golf Artificial Grass Products
Golf Related News & Blogs