Modular Interlocking Floor
Our modular interlocking floor system is an amazing alternative flooring of artificial grass. It's a maintenance-free flooring system. The unique constructing gives the correct spring, bounce, and friction. The modular interlocking tiles have been technically tested and found to be easy on players' backs and knees.
We engineered it to satisfy the needs of everyone, even the most demanding professionals. That means excellent traction and the comfort of superior resiliency. And that's not all – this floor is affordable and, with our redesigned interlocking system, easier to install. It is better than other similar floors in the market.
Our interlocking floor can make your dream court a reality. With a multitude of game court applications available we are certain that you will enjoy countless hours of enjoyment.
Where You can Install our Interlocking Modular Tile?
Ideal for sports and home courts such as:
Basketball Court, Futsal Court, Tennis Court, Volleyball Court, Badminton Court, Multi-sport Court…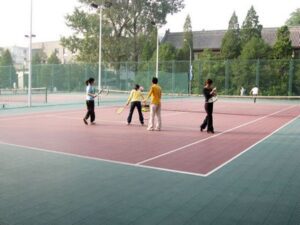 1. May I pick more than one color for my court? EaseCourt offers several available [...]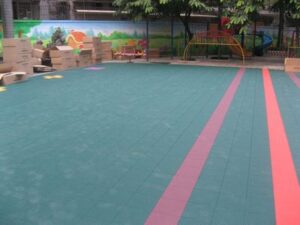 Installation Tips 1. TILE LOCKING SYSTEM The locking system consists of a male peg and [...]