There are generally three main types of football surfaces; natural grass and artificial surfaces, and in recent years hybrid turf. When we say an artificial football field, most people understand artificial grass. But there are some different types like acrylic, tartan, Interlocking floor, or EPDM flooring.
In this article, we focus on the three most commonly used types of surfaces – Natural grass, artificial grass, and hybrid turf.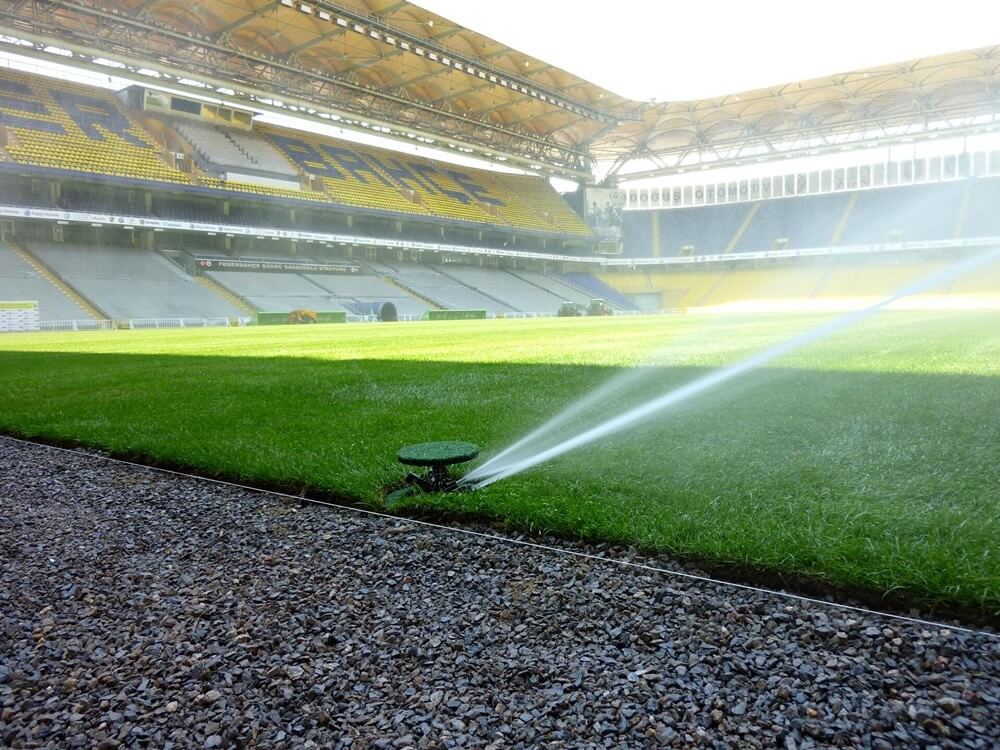 Natural Grass
Natural grass and soil provide great natural traction, which improves the experience for players. Natural playing fields can also be cooler than artificial turf. Many natural grass surfaces exist, depending on the region's temperature and the stadium's drainage system. Natural grass is similar to your backyard lawn: It's green, soft, and beautiful. Many companies have invested a lot of time and effort into perfecting a combination of natural grasses that can withstand the heavy and destructive wear (cleats can rip up turf) that football presents.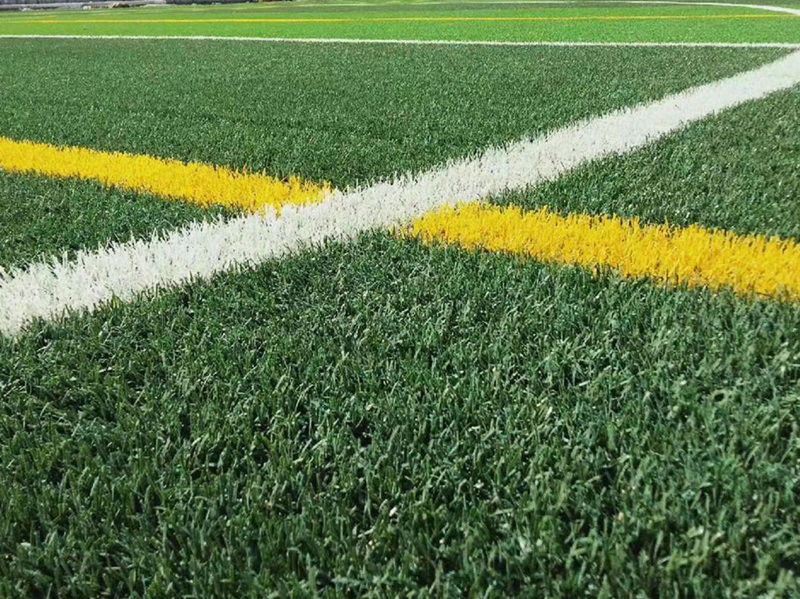 Artificial Football Grass
Artificial football turf is an all-weather surface that is infilled with a mixture of sand and recycled rubber granules and stands up really well to heavy, repeated use. 
The first artificial surface was developed for Houston's Astrodome, USA, the first indoor stadium, which housed both professional baseball and football teams at one time. Without natural sunlight, no grass would grow. Because of the dome, the first surface was named Astroturf. Artificial football grass is made from synthetic fibers that in some stadiums resemble very short blades of grass. On other surfaces, the fibers are tightly woven, which gives the feel of a cushioned carpet. In the beginning, not many football players like playing on artificial football grass, believing that on some of them their shoes stick or get caught, which can lead to serious knee injuries. After synthetic football grass was developed, companies improved the product, and many outdoor stadiums began to install synthetic football grass because they are cheaper to maintain than natural grass, which needs to be watered, mowed, and replaced. Plus, many football stadiums are multipurpose facilities that are used for outdoor concerts, political and religious rallies, and other sports, such as baseball and soccer. When such events are held, some areas of the natural grass can become trampled and destroyed by the thousands of fans sitting or walking on it, then, having an artificial grass surface is a great choice.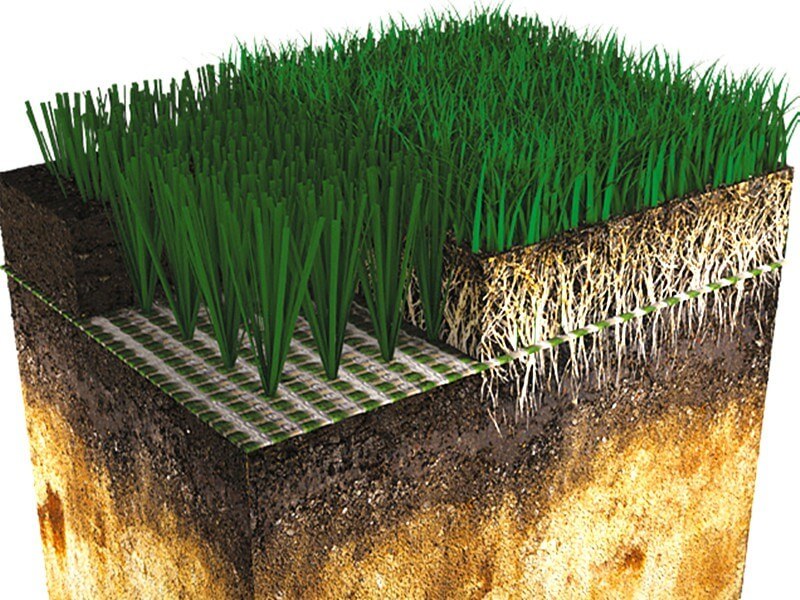 Hybrid Turf
Hybrid natural surfaces are grown within a base of synthetic fibers. These fibers account for less than 5% of the total grass coverage which is why they are known as 'natural'.
Hybrid synthetic surfaces are constructed around an artificial grass carpet using sand or organic materials as infill (in place of rubber). It's known as synthetic as it needs the same maintenance as an artificial grass surface.
Hybrid turf combines the positive properties of natural grass with the strength and durability of artificial grass. A hybrid surface will provide a more durable surface than the natural grass alternative and will accommodate more playing hours. However, if you want to use your pitch extensively throughout the week for pitch hire and community use a 3G artificial pitch would be a more suitable, cost-effective option. By the way, Hybrid turf is now not in our product range. 
At the moment, we focus on artificial football turf and do not provide hybrid football turf solution. 
---
Artificial Football Grass Installation And Maintenance
Related Posts About Football Artificial Grass