In its early years, athletes dreaded playing games on synthetic football grass. In many cases, the artificial grass was nothing but plastic carpeting made to look like natural grass. In many cases, players suffered serious turf burns on their arms and other exposed areas of their bodies. Wearing the wrong shoes often led to serious knee and ankle injuries. In the past 30 years, improvements in synthetic football grass have made it much better to play on; in many cases, synthetic football grass can be better than real grass.
The new generation of football turf products look and feel just like real grass and is safe to use. When evaluating its cost, durability, maintenance, and appearance, football artificial grass outperforms its natural counterpart in every way. Although artificial football grass installations cost a lot in their initial setup stages, the low maintenance costs will be fully recouped as time passes.
Longevity
Our artificial grass football field will last longer than six years with proper base, infills and installation. A natural grass football field, on the other hand, must be maintained regularly if it is going to last more than two years under the wear and tear of practices, games, and inclement weather. You will need to spend a lot more money to maintain a natural grass football field than you will a modern football artificial grass field.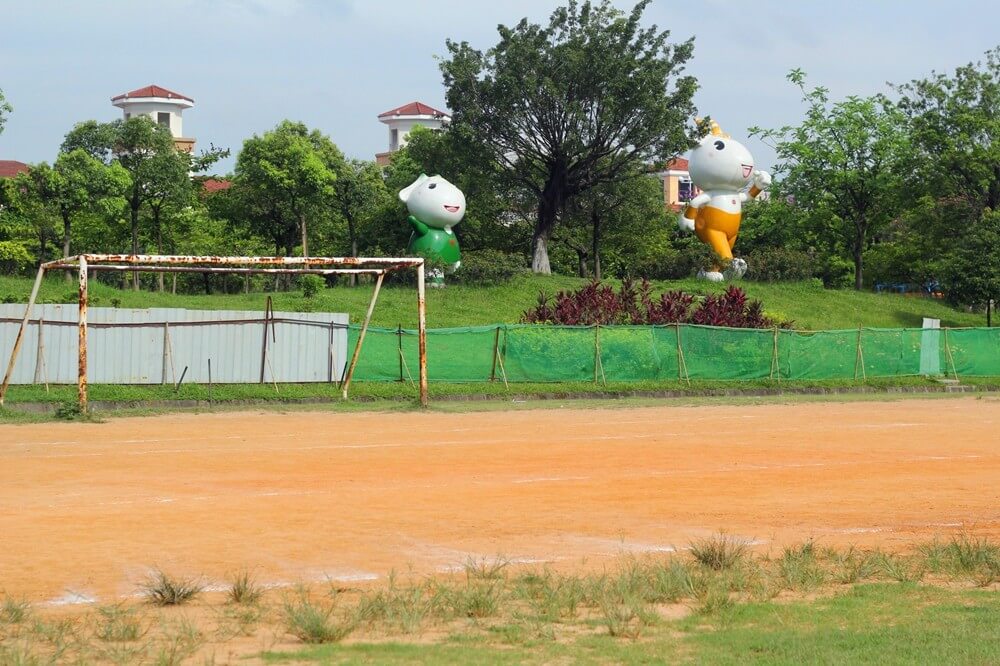 Artificial Turf Fields can be Used All Year Round
Natural grass will not grow in winter weather conditions. If natural grass remains on the field, it is hard and brittle. Indeed, there have been many cases of sports teams painting their fields green to make them look good for television. Playing on painted dirt can result in serious injuries in winter conditions. Artificial football grass, with rubber pellets for cushioning, is much easier on a player's body. The surface is very wear-resistance that can withstand frequent use.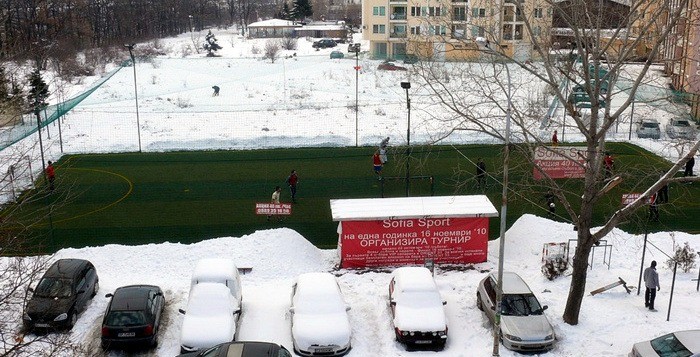 Minimal Maintenance-Saving Resources
To keep natural football grass growing on a football field throughout the year, you need a lot of water and fertilizer — taxing both on your budget and to the environment. Thousands of gallons of water used every day to keep a natural grass football field properly maintained could be used in other areas. Fertilizers can also be very expensive and may have environmental consequences of the field. Artificial football turf will drastically lower maintenance costs because no mowing or watering is required. Each soccer field is manufactured to be perfectly flat and level, which gives players an ideal surface that will help to reduce ankle rolls and knee injuries. It also lends itself to better ball roll because plastic fields create less friction and improved ball bounce.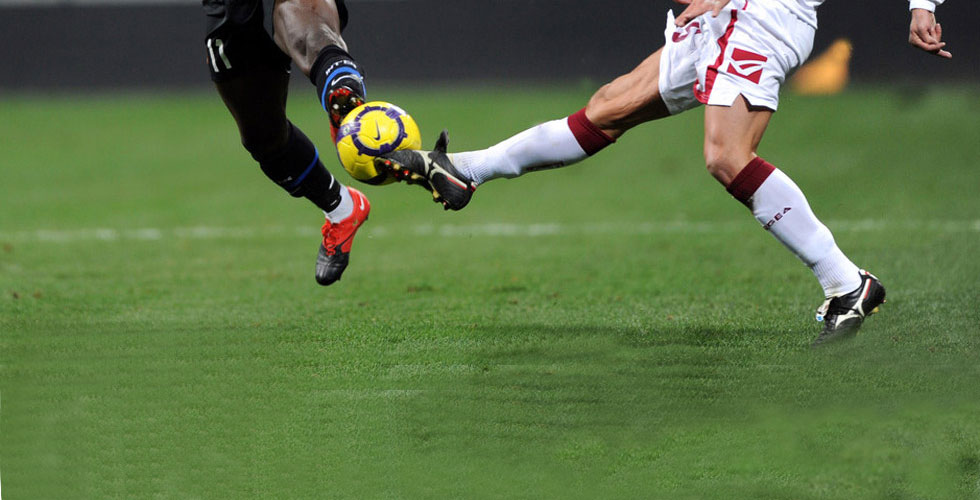 Lower Injury Rate with the Latest Generation Football Turf
Recent improvements in artificial grass have resulted in an injury rate that is significantly lower than with the first generation of synthetic turf. A five-year study comparing synthetic grass to natural grass for football injuries, published in 2004 in the "American Journal of Sports Medicine," concluded that there were 15.2 injuries per 10 games played on artificial grass to 13.8 injuries per 10 games played on the real grass football field— a notable improvement in the synthetic grass ratings from previous generations. Further, researchers saw a greater incidence on natural grass of injuries that kept players off the field for several days or more.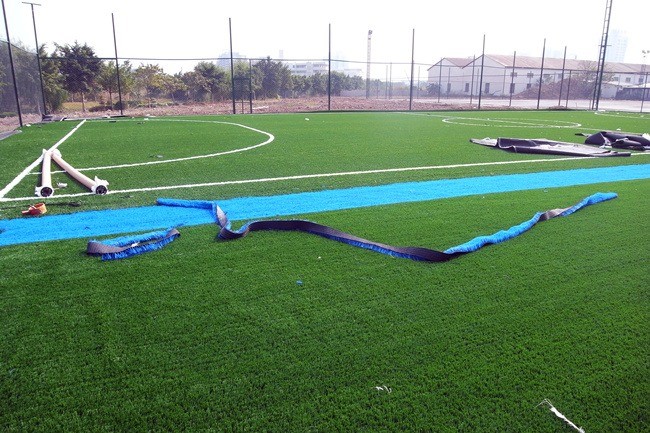 Any Size, More Colors
One of the biggest advantages to football synthetic turf is that you can have a stunning football field of any size, dimension, color, and design that you desire, and it will never look tired, faded, or washed-out. Lines are always permanent and any logos will look perpetually bright and vibrant.
---
Artificial Football Grass Installation And Maintenance
Related Posts About Football Artificial Grass