You must have seen some shops use artificial lawns as flooring, and some shops display products on artificial grass for selling, or use artificial grass for window display. It is amazing, right? The only risk is that customers may like artificial grass more than the selling products. 
Advantages of using artificial lawn for shops:
1. Make your shop more attractive.
2. Beautiful and clean
3. No maintenance
4. Affordable invest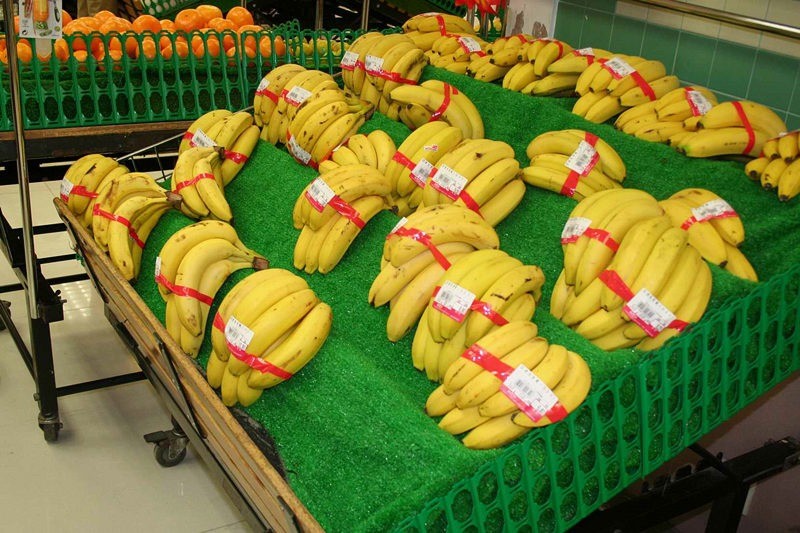 Ideal for window display
Artificial grass will help to brighten up shop window displays by adding a warm and inviting feeling. Just imagine, a whole range of foods and other products are presented on this evergreen artificial lawn.
Ideal for displaying outdoor products
The artificial lawn brings the outdoors to the indoors with a striking visual display. If your company is selling outdoor products, display the products on an artificial lawn is even better than other cases, because the natural-looking artificial lawn provides an outdoor environment.
Used as shop flooring
Synthetic lawn can also be used as indoor flooring, which helps to provide the outdoorsy feel to shops selling anything from lawn and garden to athletic equipment and clothing. Our high-end synthetic grass provides for many creative interior designs to not only help the window display but the interior of the store as well. The artificial lawn provides the perfect urban trend many consumers are drawn to while shopping.
Trade show booth flooring or decoration
You can also help bring your trade show booth to life with artificial turf. Many trade shows, conventions, exhibit halls are in dull hard concrete-floored buildings. Our artificial turf comes in a wide variety of color options available to transform your trade show booth into an eye-catching trade show booth. Clients will love walking onto realistic synthetic grass flooring that is built to withstand heavy foot traffic. Artificial turf will create that fantastic outdoor visual display your products deserve!
Recommended Products: