Most of the artificial grass dealers would like to order a full container of products to save costs. Some of the containers combined with several models. In this situation, we use different colors of packing for each model. Then you can easily recognize which product it is when the rolls arrive, and you can easily know how much stock you have for each product.
Several colors are available for artificial grass rolls packing, such as black, white, yellow, red, green, orange.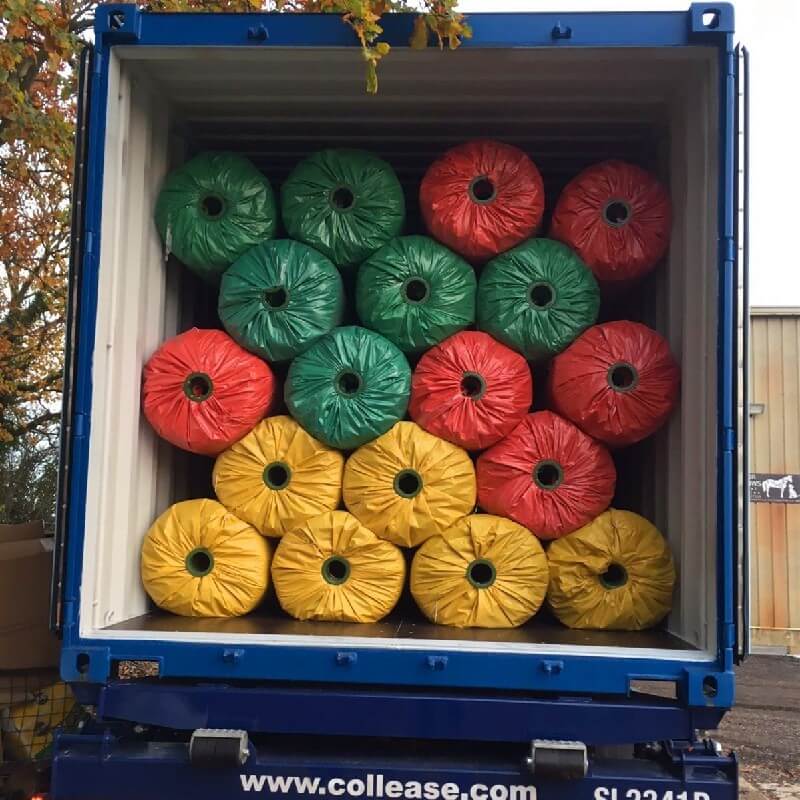 We also use plastic caps to cover the ends of the tubes. This does not only look more professional but will also protect artificial turf from broken when load or unload with the forklift
Customers' satisfaction is our #1 priority. We try our best to deliver customers the best artificial grass in the best condition.