With our professional synthetic putting green, you can build an indoor putting green area and practice the putting skills anytime you want.
Golf sport is an outdoor game played mostly in the summer. But, golf players who play this game seriously feel they need to practice it every day. For these golf players, the weather will be a big problem. Rain and snow days don't offer favorable playing conditions. A solution is to play in an enclosed stadium to overcome such difficulties. But everyone cannot go to these kinds of stadiums every day. There is another option available to golfing players, and that is of installing indoor golf putting greens.
Materials You Need to Build an Indoor Putting Green:
1. Artificial Putting Green
2. Fringe grass – Use landscape grass for the fringe
3. Optional solution- Purchase a standard or customized portable putting green.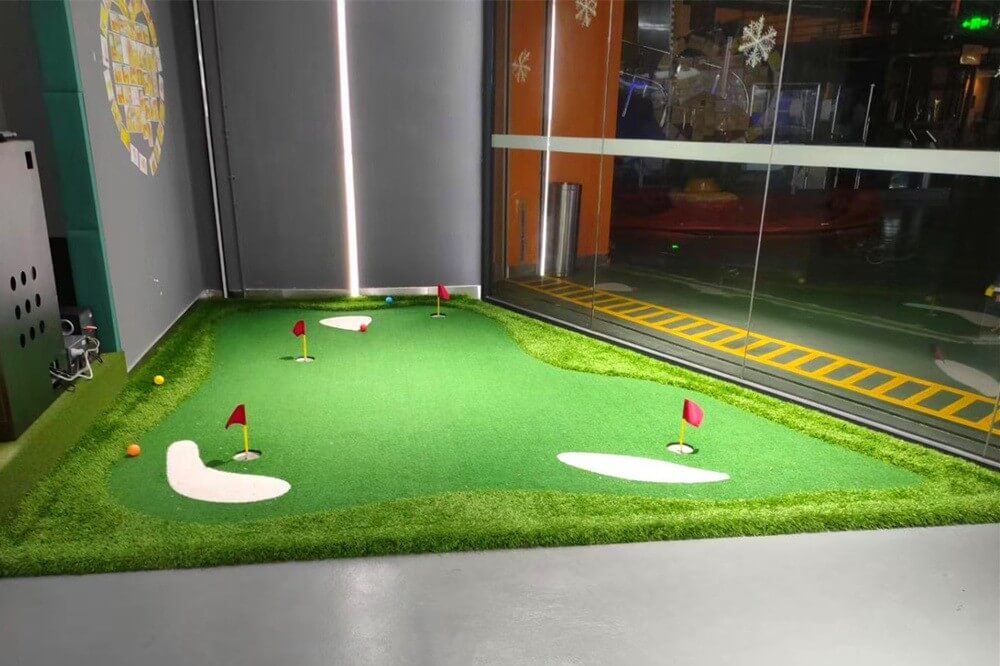 Benefits of Arturf indoor putting green:
Performing exactly like a real natural grass putting green
By installing indoor putting greens at home, you do not need to go to an outdoor golf course and save time.
You can start playing golf practically every day and keep at it, as long as you want. At an outdoor golf course, you have to share it with other players who wait for you to finish your shot.
Golf Artificial Grass Products
Golf Related News & Blogs