Ideal for Putting Greens:
With its short pile and high-density construction, Flex is an excellent choice for creating an outstanding putting green. The tufted artificial grass is designed to simulate the look and feel of natural grass, ensuring a realistic putting experience. Whether you're a professional golfer or just enjoy a game with friends, Flex provides a consistent and reliable surface for your golfing needs.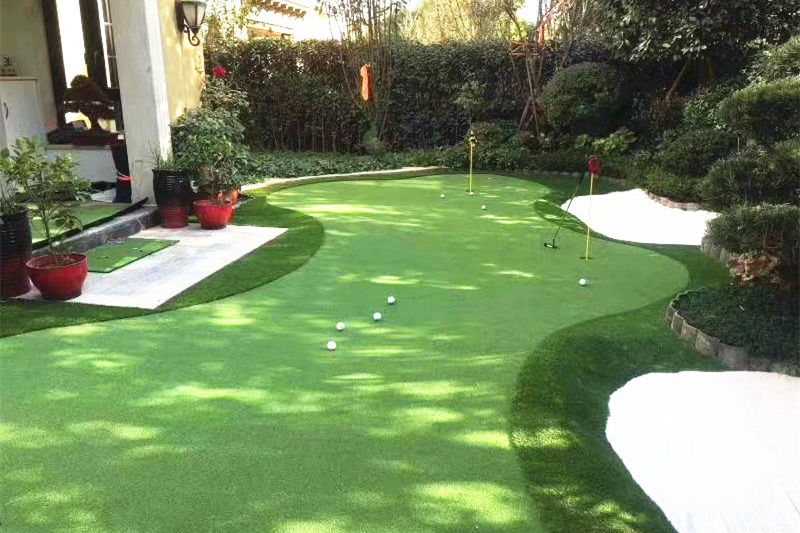 Versatile Multi-Sport Use:
In addition to its exceptional performance on putting greens, Flex is also suitable for a range of other sports and recreational activities. Whether you're playing cricket, padel court, tennis, or engaging in other multi-sport activities, Flex offers the durability and versatility required for intensive use. Its resilient fibers and sturdy construction can withstand the demands of different sports, ensuring a consistent playing surface.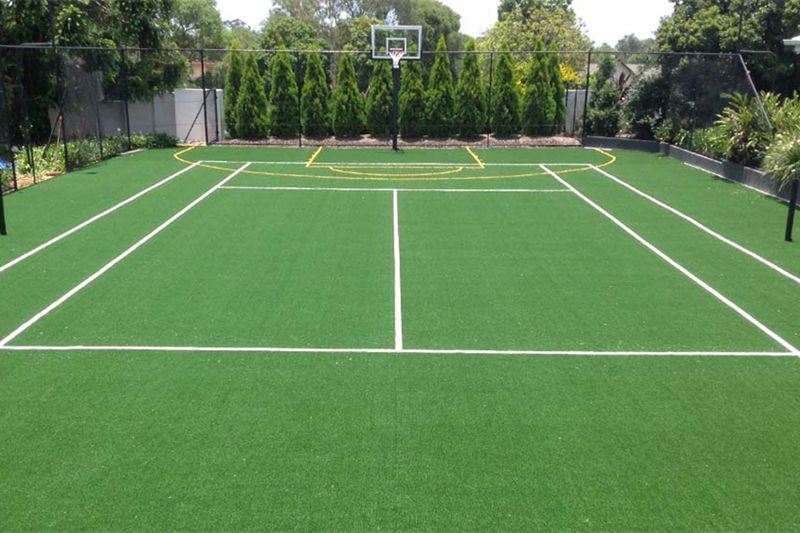 Premium Quality Materials:
Flex utilizes polyethylene fibers in a bi-color green design, creating a visually appealing and natural-looking synthetic grass. The combination of durability and aesthetics makes Flex an excellent long-term investment. It is engineered to withstand various weather conditions, making it suitable for installation in different climates.
Recommended Pile Height:
For optimal performance, we recommend a pile height ranging from 10mm to 18mm for Flex. This range strikes the perfect balance between providing a smooth putting surface and accommodating multi-sport activities. The shorter pile height ensures better ball roll and precision for golf, while still offering enough cushioning and traction for other sports.
Create a professional-grade putting green or transform your outdoor space into a multi-sport area with Flex. This versatile artificial grass combines durability, realism, and performance, making it the ideal choice for both golf enthusiasts and multi-sport enthusiasts alike. Experience the joy of a well-maintained green and enjoy endless hours of sporting fun with Flex.
Proven Quality
Premium artificial grass with UV and wear resistance. Solid warranties ensure lasting satisfaction.
Competitive Pricing
We provide competitive prices, fostering mutual growth and long-term success with our esteemed dealers.
Custom Solutions
Unlock market potential with diverse artificial grass options. Tailored to unique needs or samples.