An artificial grass rooftop project was just completed in Sri Lanka by our dealer. The size of the rooftop is 310m2. Before the lawn installed, only a few people go to the rooftop occasionally. After the lawn installation, the rooftop became an attractive outdoor living space. The customer was very satisfied with the result.
Transform The Rooftop Living Space
The requirements of a synthetic grass roof include preserving, enhancing, and making viable living space from areas that were traditionally wasted, while at the same time providing a cost-saving, environmentally-friendly landscape solution, making urban areas more livable and vibrant through sustainable design.
For many buildings, the roof is a purely functional component that protects the building from the elements. At Arturf, we see rooftops as an opportunity to transform space into a place where people can gather to socialize, enjoy a round of putt-putt golf or just relax in the "healing environment" associated with green spaces.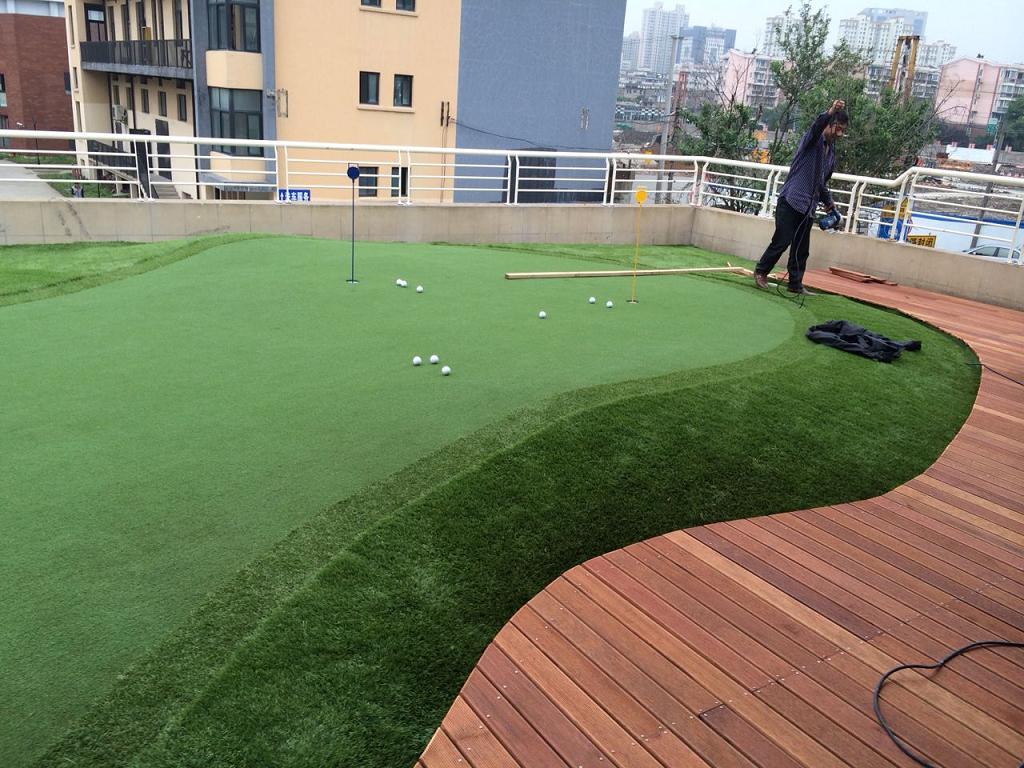 Reduce Rooftop Maintenance
Installed on a flat or slightly-sloped roof, artificial lawn can also help reducing maintenance costs. Because synthetic grass is permeable and drains very efficiently, there is never any standing water to damage or degrade your roof. It also protects roofs from prolonged exposure to direct sunlight, which degrades roofing materials over time. Instead of spending time and money worrying about roof repairs, you can enjoy that space!
Maximize and transform the rooftop living space on a green roof, rooftop, patio surface or green roof terrace surface. Arturf artificial grass provides the best green roof surface products.