Artificial Grass for Play Areas
Safe, Clean, and Always Green
When looking for a safe, durable, and perfect play surface for children, Arturf artificial grass is the way to go. Our artificial grass for play areas is safer, cleaner and softer than any other artificial or organic play surface including the best rubber playground surfacing.
We understand that playground safety, maintenance and cleanliness are critical to the happiness of your children and your own peace of mind. Our playground artificial turf can be used in all types of playgrounds ranging from backyards, schools, and municipal green areas.
Key Benefits of Artificial Grass for Play Areas:
Safety, Increased Use, Natural Looking All Year Round, Clean, Low Maintenance, Rapid Drainage, Parents and Kids Love It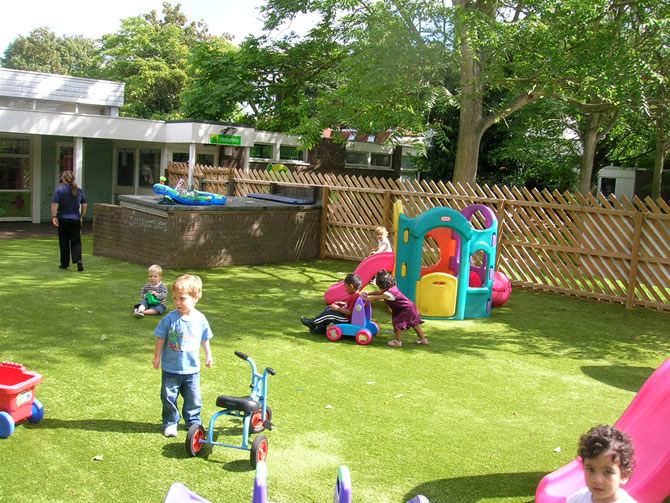 High Resilience and Hard-wearing
The products we recommend for play areas are made with strong fibers and high stitch density, 30mm-50mm height. They will provide you a high resilience and hard-wearing playing surface with appropriate infill.
Apply Shock Pad to Add Extra Resilience
Our 30mm-50mm high-density artificial grass provides good resilience. If you want to add extra resilience, or you need to get the play area certificated under a specific standard, you can add a layer of a shock pad under the artificial grass. A shock pad is an ultimate way to add safety and resilience to the artificial grass surface.