Ultimate Way to Add Safety and Resilience
Enhance the safety and resilience of your artificial grass surface with our top-of-the-line shock pad. Designed to elevate the playability and longevity of artificial turf pitches, our shock pad offers a comfortable and natural cushioning effect, minimizing the risk of injuries.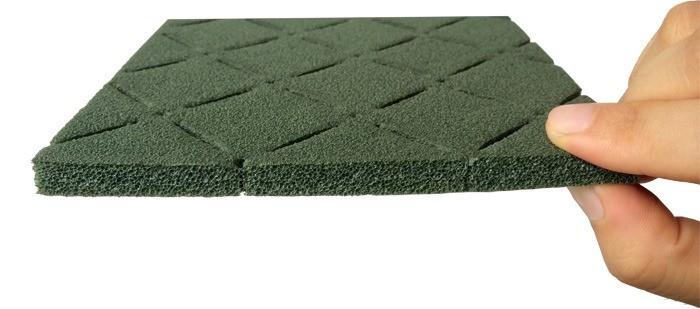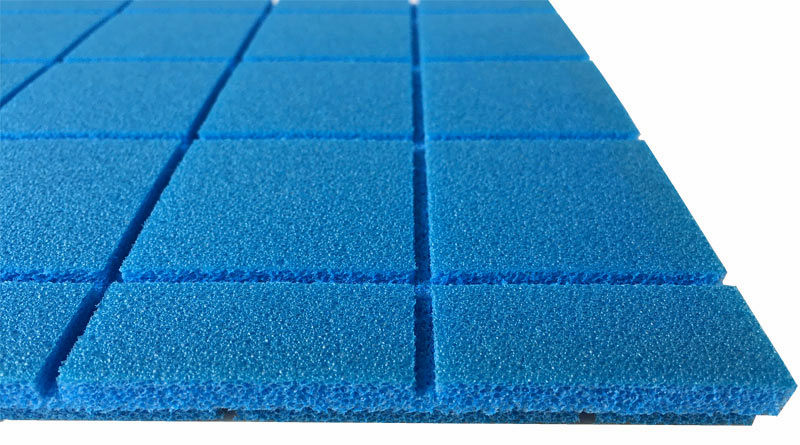 Truly Versatile
Referred to as an "insurance policy" in the sports industry, our shock pad meets FIFA-endorsed regulations for shock-attenuation testing on football fields. It is the perfect additional layer for non-infill football artificial grass. Additionally, it provides a safety guarantee for play areas, ensuring your kids can play with peace of mind. Our shock pad is suitable for various artificial grass surfaces, including football, soccer, rugby, hockey, playgrounds, multi-purpose areas, and putting greens.
Easy & Fast Installation
Experience hassle-free installation with our lightweight foam shock pad underlay. It can be easily handled by two individuals, allowing you to cover a sports field in just one day. No special machinery or trained staff is required for installation. The roll length can be customized to match the field size, reducing waste and labor.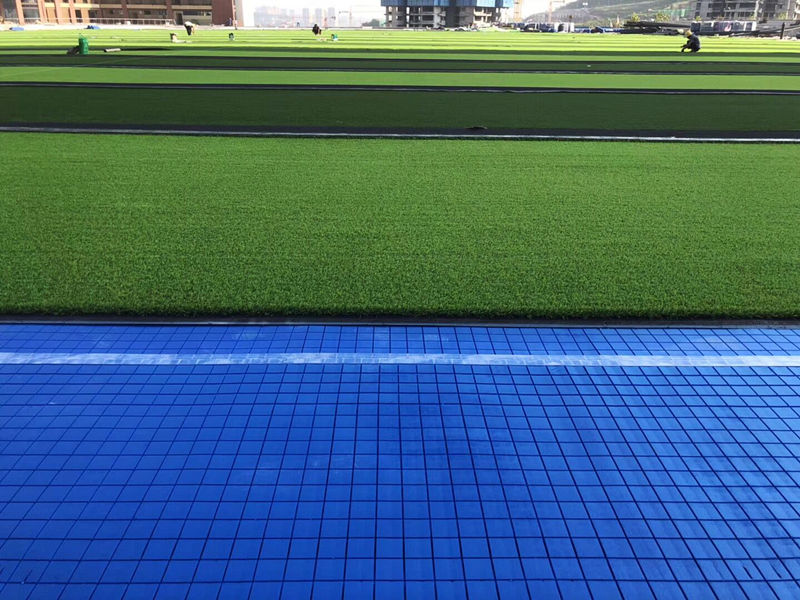 Key Features:
Excellent Shock Absorption and Ball Rebound
Water-Resistant Material for All-Weather Installation
Neatly Cut Edges for Easy and Accurate Welding/Joining with Adhesive Tape
Unique Design for Efficient Water Drainage and Dimensional Stability
Longevity – Rot and Pulverize Resistant, Extended Usage Life
Stable Shock Absorption for Consistent Performance Over Time
Pattern Options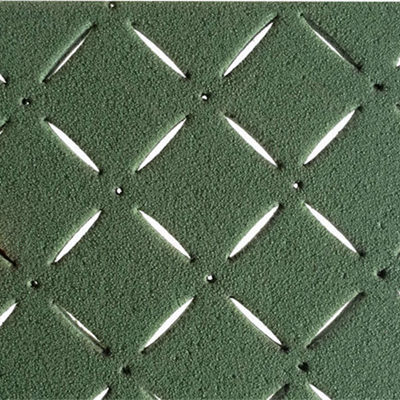 Windmill
Application: Outdoor / Indoor
Keywords: One of the most popular shock pads on the market
Cross
Application: Outdoor / Indoor
Keywords: Ideal for non-infill and infilled artificial grass, Versatile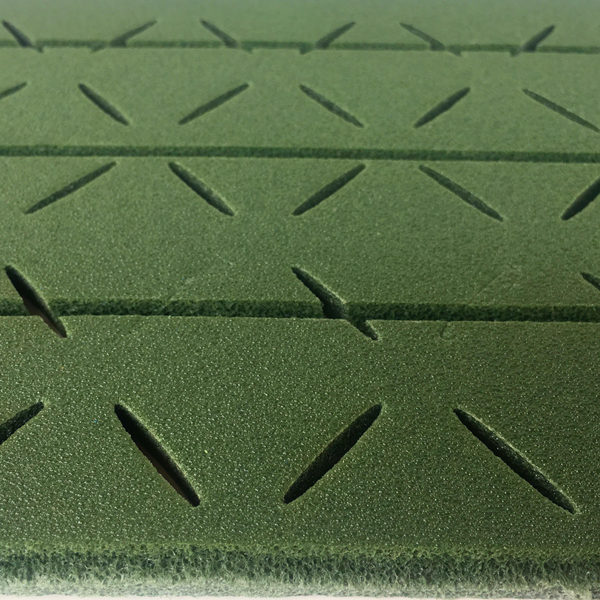 Windmill & notch
Application: Outdoor / Indoor
Keywords:Super durable, Great resilient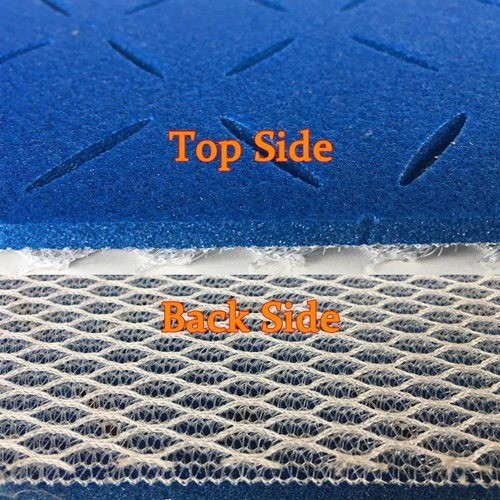 Windmill
Application: Outdoor / Indoor
Keywords: Super resilience, super-fast drainage, outdoor
Thickness & Material Density:
Choose from our range of shock pad thickness options, ranging from 10mm to 70mm. For football fields, the most commonly used thicknesses are 10mm or 15mm.
Our standard material density options include 30kg/m³ and 50kg/m³. For higher MOQs, we can produce shock pads with a density of 70kg/m³ or other custom density materials.
Enhance the safety and performance of your artificial grass surface with our high-quality shock pad. Experience superior comfort, durability, and easy installation. Contact us now to order or inquire about custom options.