Unleash Your Golfing Potential with Arturf Tee Grass
Our Tee Grass is a premium-grade, ultra-dense PE artificial grass, meticulously crafted to cater exclusively to golfers. Featuring a 40mm non-infill design, this turf is not only dense enough to support a tee peg but also exceptionally durable, allowing you to drive straight off the surface without a hitch.
The Perfect Swing, Every Time
Say goodbye to disruptions during your swings. Arturf Tee Grass offers a natural feel and eliminates the dreaded "grabbing" of the club head, providing a smooth, consistent swing experience. With its dense fibers, this turf allows you to use tees just like you would on a regular golf course, making it your ideal companion for years of driving practice.
Built to Last
Durability is our middle name! Our Tee Grass is tailor-made for driving range tee-lines, driving mats, and chipping mats, effortlessly withstanding swing after swing. Rest assured that our turf will maintain its top-notch performance, providing you with unparalleled practice sessions.
Endless Tee Peg Locations
Arturf Tee Grass takes your golfing convenience to a new level. The surface allows for unlimited tee peg placement, making it the perfect choice for golf courses with all-weather tee areas. Gone are the days of wear and tear in a single area – embrace the freedom of teeing off from various positions and angles.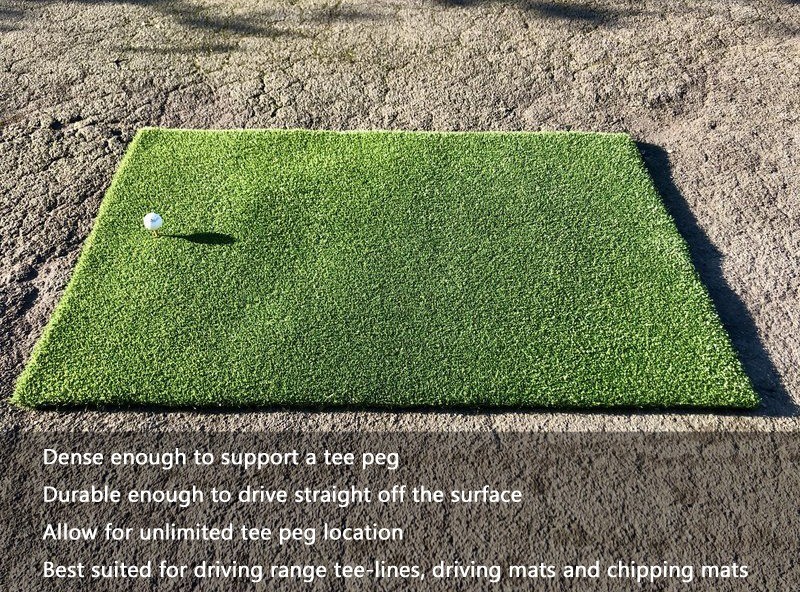 Specifications
Pile Height: 40mm
Yarn: Ultra-dense curled polyethylene monofilament yarn
Color: Green
Gauge: 5/16 inch
Size: 2m x 18m, Packed in roll
Weight: 5.0 kg per square meter
Experience the Tee Grass Advantage
Premium quality artificial grass exclusively designed for golfers.
Optimal density for tee peg support and smooth driving off the surface.
Consistent swing experience without "grabbing" the club head.
Built to withstand countless swings for years of driving practice.
Ideal for driving range tee-lines, driving mats, and chipping mats.
Endless tee peg locations for golf course all-weather tee areas.
In Stock and Ready for Fast Delivery
Don't wait any longer to elevate your golfing practice. Our Tee Grass is in stock and ready for fast delivery, ensuring you can start refining your swings without delay!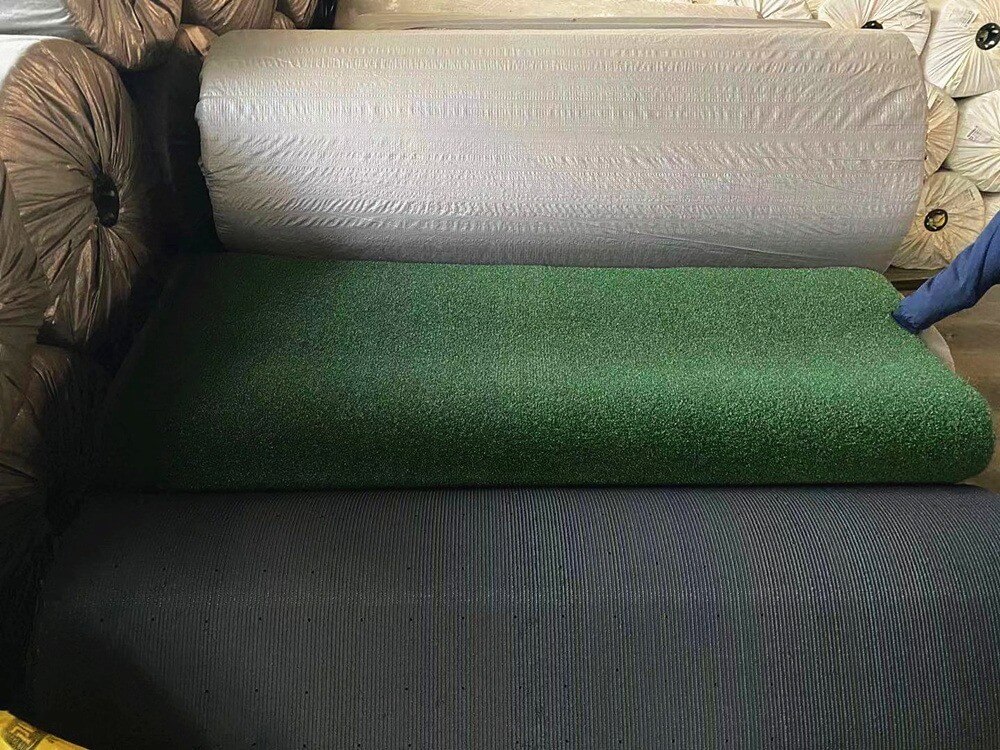 Unlock your true golfing potential with Arturf Tee Grass "TEE Pro 40"! Enhance your practice sessions on the driving range or golf course with our premium-quality, durable, and tee-friendly artificial grass. Order now for fast delivery and take your golf game to the next level!
Proven Quality
Premium artificial grass with UV and wear resistance. Solid warranties ensure lasting satisfaction.
Competitive Pricing
We provide competitive prices, fostering mutual growth and long-term success with our esteemed dealers.
Custom Solutions
Unlock market potential with diverse artificial grass options. Tailored to unique needs or samples.