Brush Machine for Garden and Play Areas
Our easy-use and portable artificial grass brush machine is ideal for installation and maintenance of landscape and playground areas, and some small sports fields.
The brush on this engine-driven device is for brushing artificial grass both for installation and maintenance purposes. The special 'hair' in the brush prevents any damage to the artificial grass fibers in the turf while still performing the proper cleaning and comb action.
It will make the seams less visible, remove debris, comb the fibers, and brush the infill (if applicable). The petrol engine requires little maintenance and is very economical. Wide handlebars give good directional control and a good grip.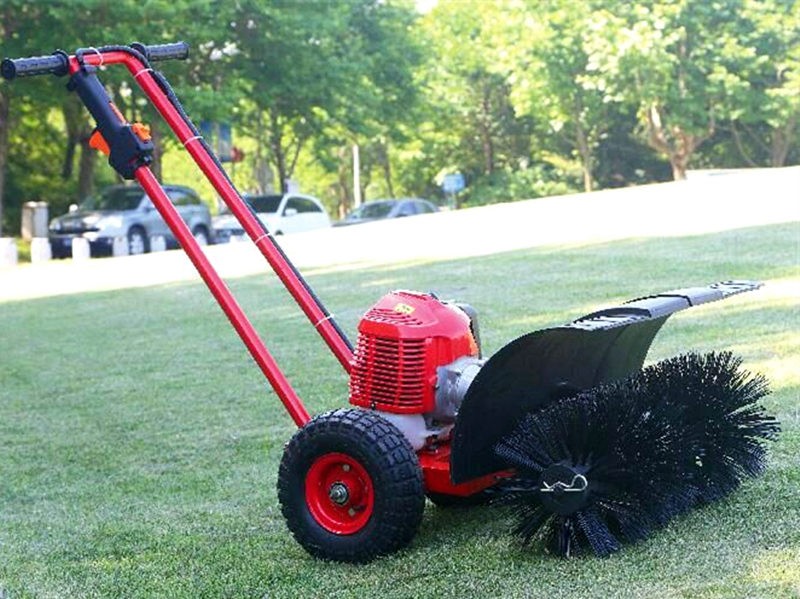 Product:Artificial Grass Brush Machine LW60
Working Width: 600mm
Power: 1.2kw
Weight: 28kg
Outline Dimension: (L x W x H) 1100mm x600mm x 900mm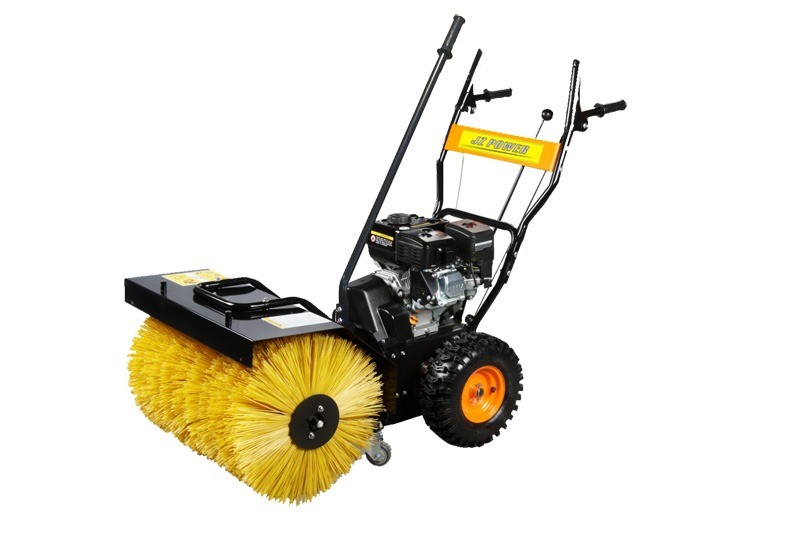 Product: Artificial Grass Brush Machine LW70
Working Width: 700mm
Power: 6.5HP(Gasoline)
Weight: 80kg
Outline Dimension: (L x W x H) 1700mm x700mm x 1020mm
Brush Machine for Sports Fields
A good brush machine is even more important for sports fields than for gardens and play areas, because most sports fields are much larger, and need more infill. For example, for the artificial grass football field, you not only need to infill silica sand but also need to infill rubber granules. A 5-a-side football field is around 800 square meters. 7-a-side, 11-a-side football fields are even much larger. In these cases, it is very difficult to evenly brush the infill materials manually.
For a 5-a-side football field or smaller sports fields, you can still use the two portable machines above. If you are a sports field constructor or sports turf installer, you may need a more professional artificial grass brush machine like the following two brush machines: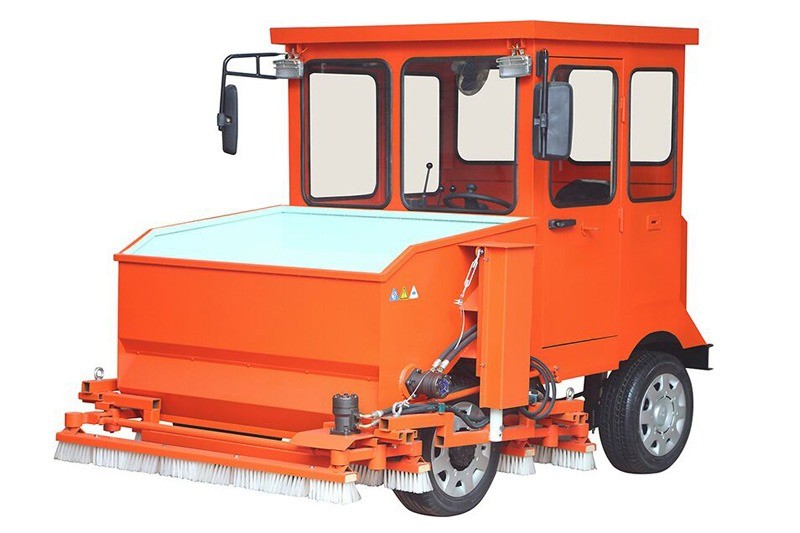 Product: Artificial Grass Infilling & Brush Machine SFB 145 Pro
Loading Capacity: 1000kg-1200kg
Sand Filling Width: 1450mm
Moving Speed: 1.9-2.2km/h
Power: 12kw
Weight: 1800kg
Outline Dimension: (L x W x H) 2800mm x 2000mm x 2100mm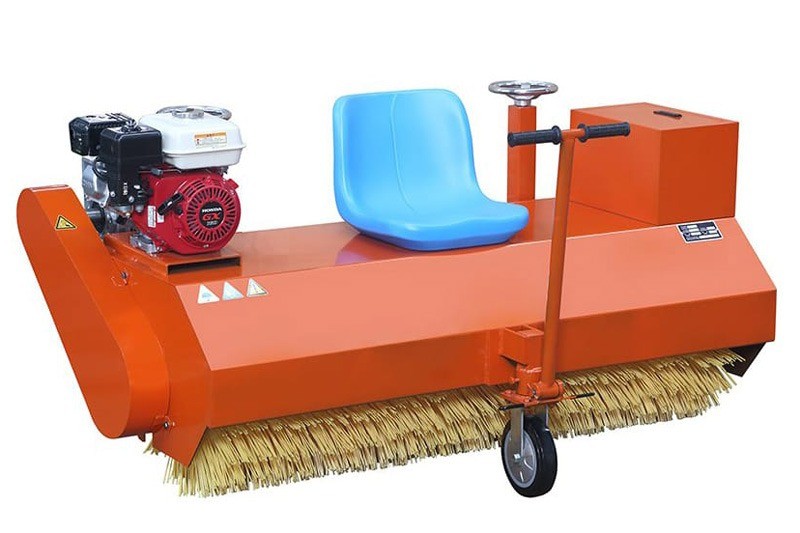 Product: Artificial Grass Brush Machine SW 150
Working Width: 1500mm
Power: 5.5HP(Gasoline)
Weight: 200kg
Outline Dimension: (L x W x H) 1800mm x 1100mm x 950mm
Additional Option: Triangular Turf Brush
The turf broom has a triangular shape. The highly effective triangular arrangement of the brushes will straighten and groom each grass blade or lift synthetic fibers and re-distributing infill for better pitch consistency.