Tool set for the installation of artificial grass. Nine artificial grass installation tools for a full package totally. You can purchase a full package, or just select several most frequently used tools. Our installation tools will help you a lot to save time and energy if you are an artificial grass installer, especially helpful for football artificial grass installers.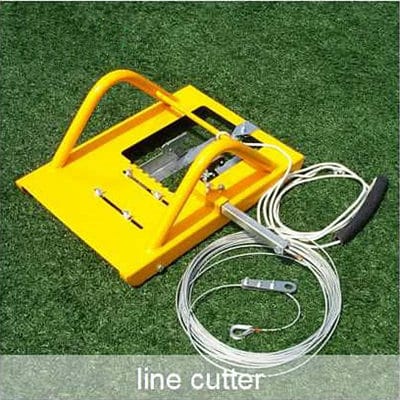 Line Cutter
An useful tool to cut the laid green grass out in a line, then install cut white grass line. It is difficult to install the white line markings without this tool, it is key and important for grass installation.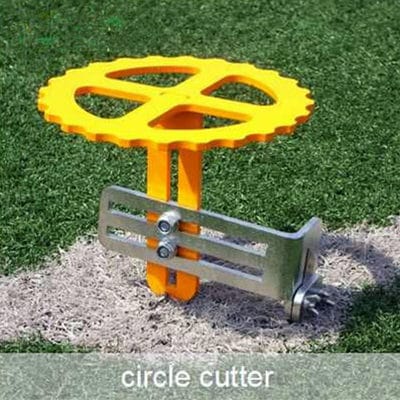 Circle Cutter
An useful artificial grass turf tool called grass circle cutter. It is designed for making perfect grass circle spots such as center spot and penalty spots in the football field. And it is a wonderful and important tool for cutter golf green holes.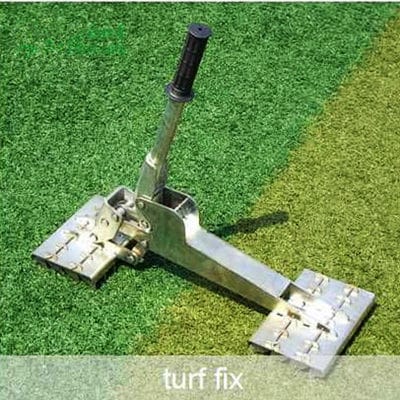 Turf Fix
An useful and professional tool of artificial grass installation that helps to pull two pieces of heavy grass easily and slowly together to join each perfectly and achieve seamless seam.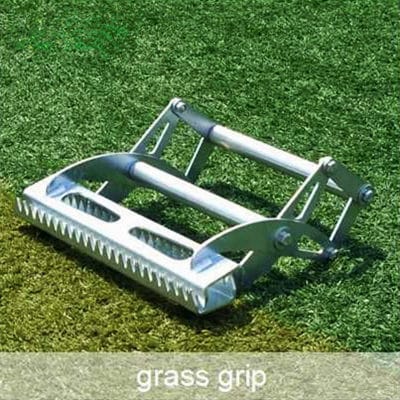 Grass Grip
An useful and professional tool for artificial grass installation that helps to grip heavy grass and pull around easily without damaging it. It has a big mouth full of powerful teeth connecting with two handles, holding the handles with two hands, and pulling it. It gives power strength to grip the grass using lever rule.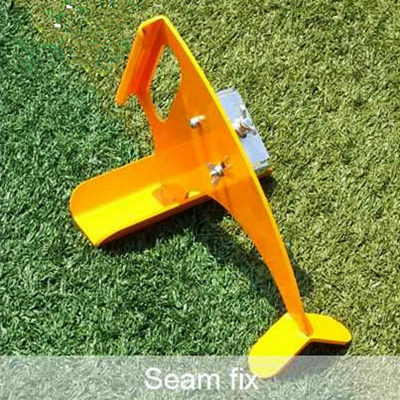 Seam Fix
For pressing and fixing the grass edges together, it can help to fix a solid and beautiful seam. It is designed with both handle and a hoop can be used in a manner of crouching way, or with a stick or tube with proper length so that you can walk.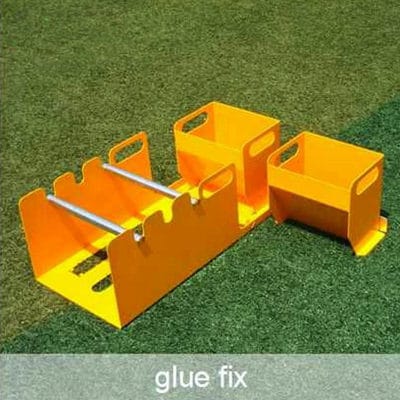 Glue Fix
An useful tool also called glue applicator for glue coating of seam tape for artificial grass. With it, you can spread glue on seam tape fast and easily. Two glue containers.Adjustable coating width to adapt different width of seam tape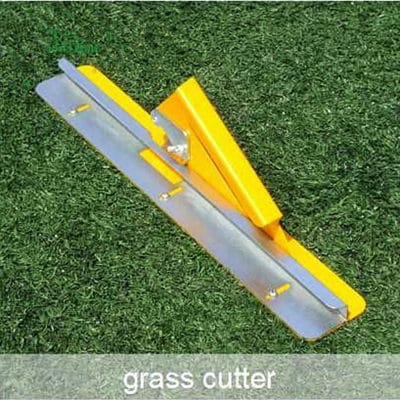 Grass Cutter
An useful grass tool for quickly cutting alongside the existing track of artificial grass. Comfortable handle and easy to hold it with a single hand. Light and handy grass cutter tool, easy to push forward to cut a straight line.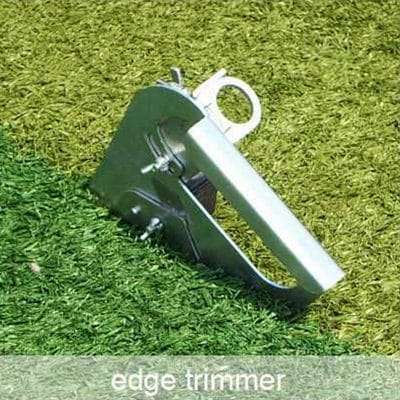 Edge Trimmer
Grass edge trimmer is a very useful and effective tool for the installation of synthetic turf, it can help us to cut the extra edge(extra backing of grass) or the extra part of the grass fast. It has a handle for you to hold it by hand and us it in a manner of crouching, however, a stick in a proper length is strongly to attach to this tool so that you can walk quickly and comfortably. There is a hoop for connecting the stick or tube.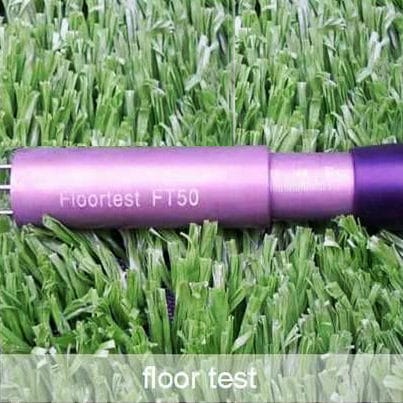 Floor Test
This tool(ruler) called floor test or depth ruler is used for measuring the depth of infill including sand and rubber granules and other infill materials that are filled inside the synthetic turf/artificial grass, it is a very useful tool for installation of artificial grass, it helps us to test the infill quantity and quality of artificial grass surface.