Why You Need Glue and Seaming Tape?
When installing artificial grass, it often needs to be joined together to fit the size and shape of your project. Our artificial turf glue, in combination with seaming tape, allows you to achieve a seamless and professional installation. Similar to joining carpet, this adhesive ensures a secure and durable bond between different sections of artificial grass.
How to Use Glue and Seaming Tape? 
Refer to the provided images below for a visual guide on using seaming tape and glue to join artificial grass. These step-by-step instructions will help you achieve a seamless installation:
Please note that the images provided above serve as visual instructions for using our adhesive and joint tape to bond artificial grass. It is important to mention that we provide high-quality white non-woven seaming tape specifically designed for use with our two-component glue.
Two-Component Glue
Our two-component adhesive is a water-free polyurethane glue specifically designed for bonding artificial grass carpets to seaming tape. This adhesive creates a strong and invisible join.
The two-part adhesive consists of Component A, a thick paste, and Component B, a fluid hardener. The recommended mixing ratio is 90:10 (Component A:Component B).
How to Mix Component A and Component B Together?
The components are pre-measured, with Component B contained within the Component A pack (in some cases, Component B may be packed separately for safe shipping).
To mix the components, pour Component B (1kg) into Component A (9kg). Use a low-speed mixer to thoroughly combine both parts until you achieve a homogeneous and smooth mixture. It is recommended to stir for 1-2 minutes. Alternatively, manual mixing is possible but may require more time and effort. Ensure that both parts are sufficiently mixed.
In winter or low temperatures, start by stirring and mixing Component A alone. Then add Component B and complete the mixing process. Once Component A and B are fully mixed, apply the mixture onto the jointing tape using a notched trowel.
Looking for the "Glue Fix" applicator featured in the video? Explore our complete range of artificial turf installation tools.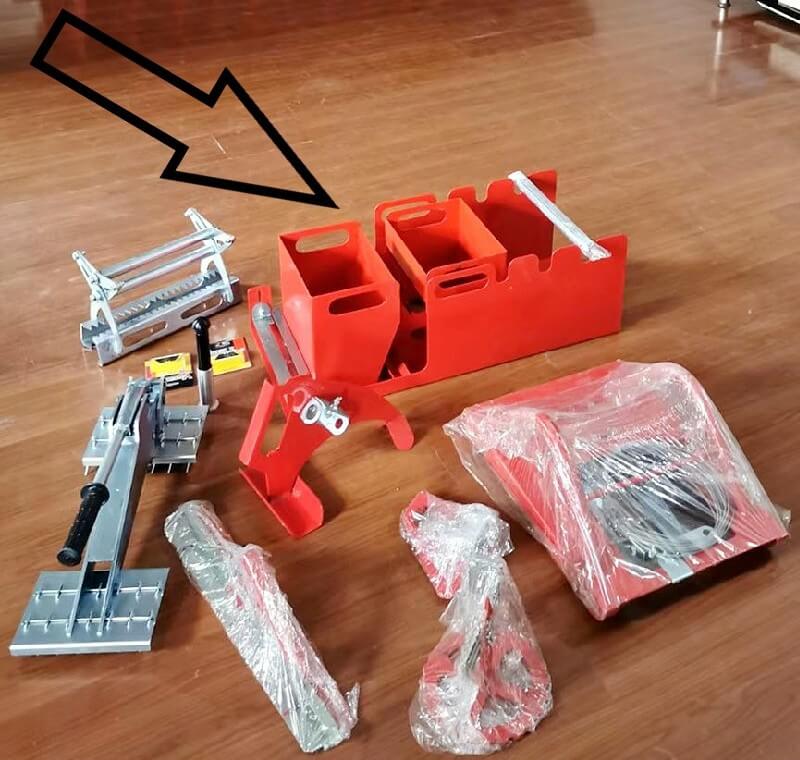 Technical Data
Consistency: Part A – thick paste; Part B – fluid liquid.
Color: Part A – green/red/white; Part B – brown.
Flammable: No.
Mixing ratio: Part A : Part B = 90 : 10.
Pot life of mix: 30 minutes.
Application temperature range: 15°C to +35°C.
Open time: 40-45 minutes.
EMICODE: EC1 R Plus – very low emission.
Ready for light foot traffic: after 12-24 hours.
Storage: 12 months.
Consumption: 10kg (1 set) for 25-30m of our high-quality white non-woven seaming tape.
Net Weight: 9kg (Component A) + 1kg (Component B).