Made of a quality rubber base and synthetic putting green grass which will be durable and harmless. Premium simulation putting grass stays smooth and just feels like real grass. You will enjoy practicing putting skills with the 2 colored grass. 300*30cm extended length mat just for you. More practice to benefit your health and to ease your social.
Features:
1. Two size holes
6.5cm and 8.5cm design for professional training. Improving your putting game skill by practicing with our 6.5cm smaller size. While the standard golf hole is 10.8cm(4.25″), our unique designed 8.5cm and 6.5cm cups will help you develop precision accuracy.
2. Gravity ball return system to save time.
Do you want to make your putting practice more efficient? The ball return channel could save your time of walking to the hole to retrieve the ball again and again.
3. Putting everywhere
For easy storage at home or at the office, you could simply roll up the turf and it will fit a closet or empty drawer conveniently.
Please note we do not suggest to purchase the GOLF PUTTING TRAINING AID individually for the airfreight will be very high, and probably much higher than the value of the products. We recommend to order together with artificial grass and put GOLF PUTTING TRAINING AID into the same container. Contact us to know how to get a set of FREE golf putting training aid!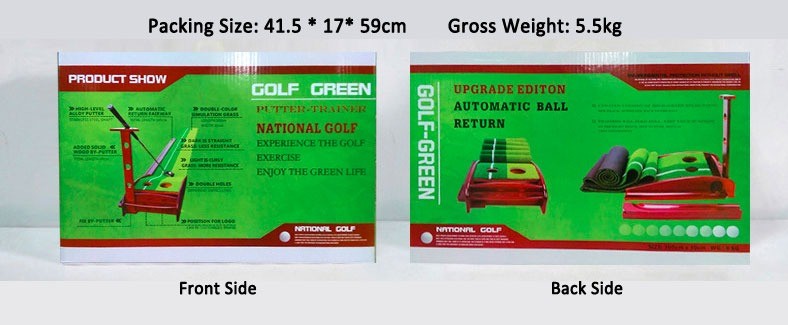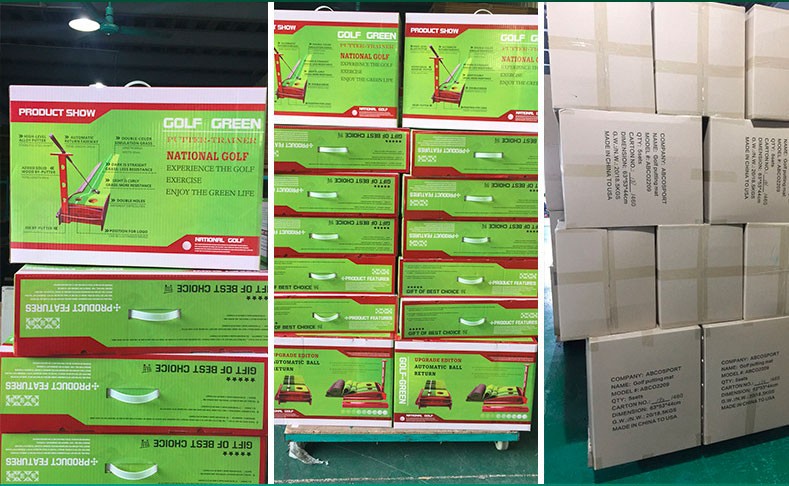 Proven Quality
Premium artificial grass with UV and wear resistance. Solid warranties ensure lasting satisfaction.
Competitive Pricing
We provide competitive prices, fostering mutual growth and long-term success with our esteemed dealers.
Custom Solutions
Unlock market potential with diverse artificial grass options. Tailored to unique needs or samples.